News
Pre Teen- Girl Protagonist books (Onyeka Series)
by Adrienne Thomas on May 26, 2023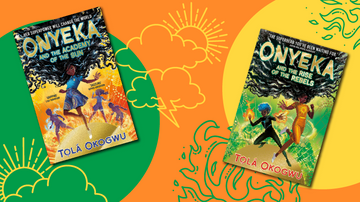 Looking for books that have a Girl lead for your pre-teen?
Then look no further, These 2 amazing books can be found in our book shop online.
Onyeka and the Academy of the Sun - 
Onyeka has a lot of hair – the kind that makes strangers stop in the street. When she makes the important discovery that she can control her hair with her mind, she's whisked off to the Academy of the Sun, a school in Nigeria where Solari – children with superpowers – are trained

But Onyeka and her new friends at the Academy soon have to put their powers to the test as they find themselves caught up in an epic battle . . . one that puts the future of all Solari at risk.
Onyeka and the Rise of the Rebels - 
Having uncovered head teacher Dr Dòyìnbó's hidden agenda behind the Academy of the Sun, Onyeka and her friends are on the run. When their last safe house is uncovered, Onyeka turns to the Rogues, a group of rebels that have been trying to expose Dr Dòyìnbó's lies for years.

Joining forces, will the two groups be able to defeat their shared nemesis, or is there a new danger on the horizon for the Solari?