Self-image and well-being directly impact a child's capacity to learn.
Self-image and wellbeing play an essential role in a child's capacity to learn. Children who feel good about themselves, who are confident in their abilities, and who feel a sense of belonging in their environment, are more likely to be engaged and successful learners. In contrast, children who feel isolated, stigmatized, or undervalued are more likely to struggle academically and emotionally.
The Centre for Literacy in Primary Education (CLPE) recognizes the critical role that representation plays in a child's self-image and wellbeing. As their "Reflecting Realities Report" notes, "If in their formative years, children do not see their realities reflected in the world around them or only see problematic representations mirrored back at them, the impact can be tremendously damaging."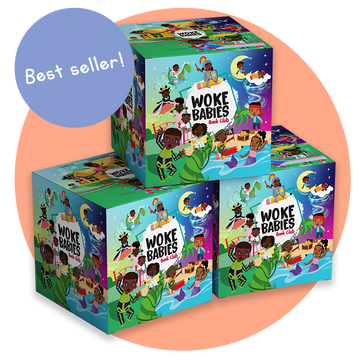 School Library Refresh
Give your classroom library an upgrade with our 50-book bundle! This diverse collection of books is sure to increase knowledge and inspire a passion for reading in all who explore it.
JOIN OUR DATABASE
we have donated over £15,000 worth of diverse books and resources to schools and nurseries in the UK. To join our list to recieve free books and resources for your school, please sign up to our database below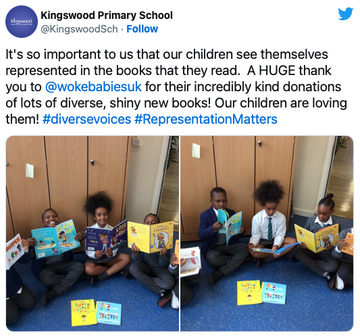 Would you like us to attend your school?

Inspire and excite your pupils by bringing diverse books
to the heart of your school with a Woke Babies pop-up school bookshop!
WOKE BABIES BOOK FAIR
Book now
Termly subscriptions
Each term we will send a selection of new books tailored to your requirements